August 01, 2006
Blackboard patents the LMS/VLE
And Harold Jarche asks, "does it matter?".
More commentary on this by Michael Feldstein and Stephen Downes.
I hope we can use this as an opportunity...perhaps Tony Karrer is correct and that we are at the point of technology disruption, and we'll see the LMS displaced by simpler technologies with different non-functional characteristics (following the typical technology pattern).
Nice image:
Though this helps explain what is being expressed in shorthand above: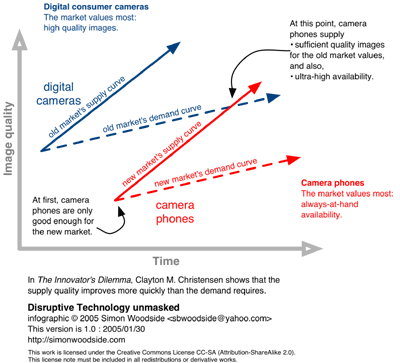 Which we can merge into: